Latisse By Allergan Inc.

Latisse is a prescription treatment used for eyelash hypotrichosis (having inadequate/not enough eyelashes). The active ingredient in Latisse, bimatoprost, promotes the growth of eyelashes, increasing their length, thickness, darkness, and enhancing the overall look of the eyes.
In 2001, Allergan developed a medicated eye drop used to treat ocular hypertension. Many patients using this medication experienced an unexpected effect; they began to grow longer, fuller and darker lashes. This led Allergan to begin its study of this medication's active ingredient, bimatoprost ophthlamic solution 0.03%, for the sole purpose of generating lash growth. After many years of research and clinical studies showing its effectiveness and safety, the medicated treatment program is approved in Canada. It is the only clinically tested, safe, proven, prescription for helping grow eyelashes in Canada. With unpublished data and past experience, Latisse has been shown to be much more effective than any other competing brands.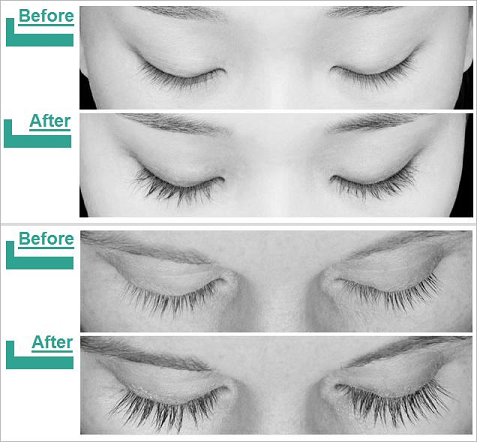 At Skin Matters, Latisse is the only eye lash growth enhancer we offer as it is the only product on the market that meets our strict criteria of proven safety and effectiveness. The Latisse treatment is topical and applied by the patient daily with specific brush applicators. Results start to become visible after 4 weeks of application, reaching full results after 16 weeks. The medication will only be available through selected clinics and specifically trained physicians in Canada. Skin Matters is one of the first clinics in Vancouver to offer Latisse. A specialized Central Pharmacy is also available to accept prescriptions. It will not be available through regular local pharmacies.
Please call the clinic to book your consultation. During the visit, we will explain how the medication work and how it is applied. You will be seen by one of our Doctors for a brief consultation.
After the consultation, you have a choice to receive a written prescription, or you have a choice to purchase the medication from our clinic directly. If not all, most extended health plans will not cover the cost of this medication due to its cosmetic nature. It is eligible in certain self directed health funds/plans. Please check with your insurer directly. The DIN# for Latisse is 02350939.
For more information about Latisse, please visit the official Latisse website.