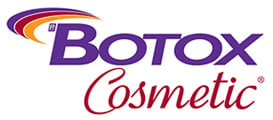 Botulinum toxin type A is a peptide (part of a protein) derived from the botulism bacteria. However, there are no bacteria present in the actual medication.

The medication is precisely injected in small amounts with very fine needles directly into the muscles being treated. The resulting effect is muscle relaxation, which reduces and prevents wrinkles. Wrinkles are formed by the effects of muscle contraction in facial expression. By relaxing certain muscles of the face, some features can be adjusted and wrinkles can be reduced. At Skin Matters, we use Allergan Botulinum toxin type A Cosmetic, which is currently the safest and most effective botulism toxin available. With over 20 years of research, over thousands of published clinical research and safe practice behind the product, our patients can feel confident in their treatment experience. Currently it is one of the most studied and widely used prescription medication. As a leading Botulinum toxin type A injection clinic in Western Canada, we are also a professional Botulinum toxin type A training centre for select physicians and dentists.

Beyond the treatment of wrinkles or lines, Botulinum toxin type A can also be used to:
Improve eyebrows, gummy smiles and facial features by adjusting the balance of certain facial muscles
Slim the face by reducing muscle size in square or wide jaws (masseter reduction)
Slim legs by reducing leg calf muscle size
Reducing excessive sweating (hyperhidrosis)
Reduce teeth grinding (bruxism or masseter hypertrophy)
We offer all these special treatments at Skin Matters. Patients can visit a family physician or specialist for more information and personal consultations regarding the other therapeutic applications of Botulinum toxin type A.

Learn more at the Botox Cosmetic website.