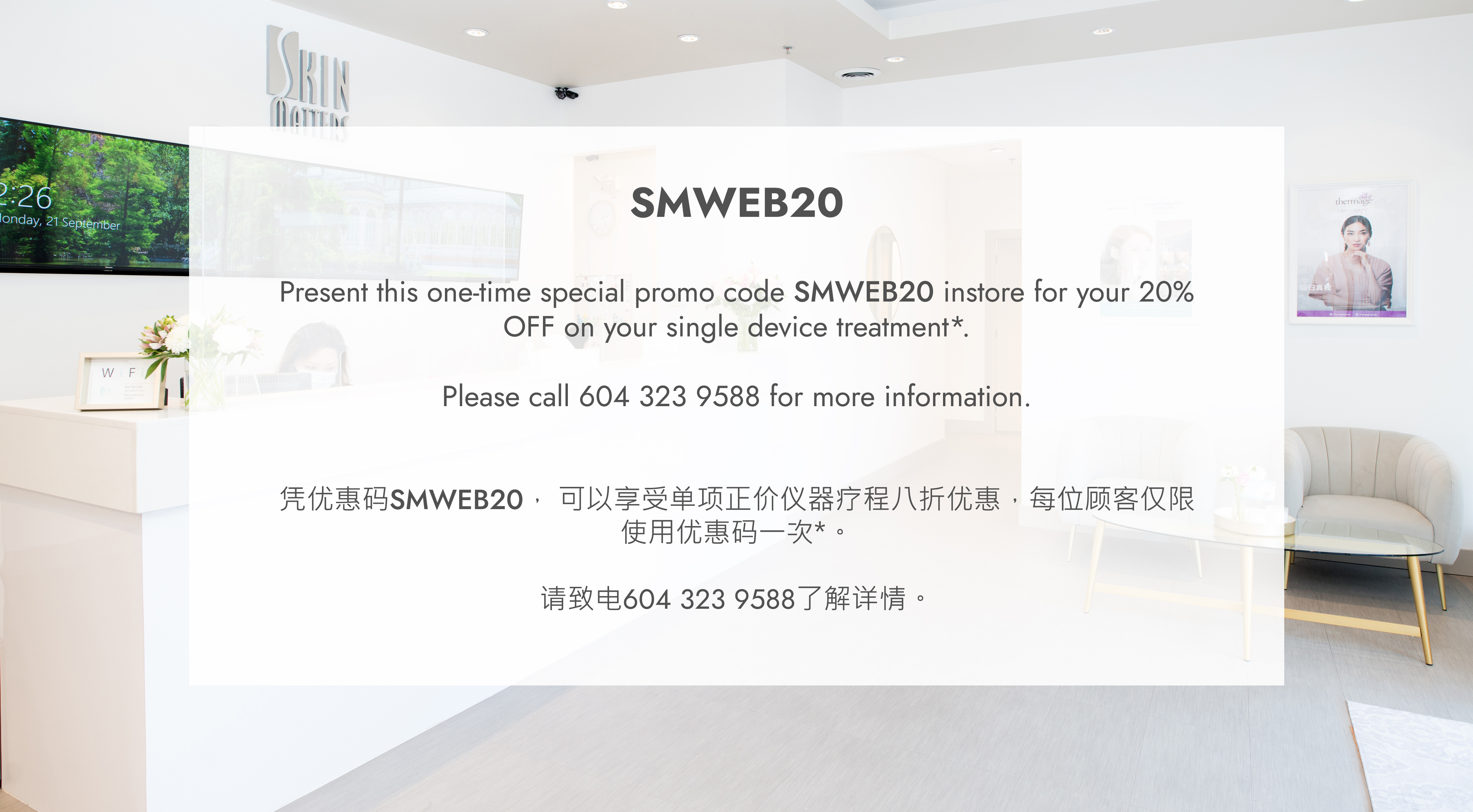 Vancouver's Premium Skin Care Clinic for 29 Years
At Skin Matters, we strive to provide the best ethical and professional medical aesthetic advice and treatment. Simply, we offer the same advice to our patients as we do to our friends and families. With this strict guideline in mind, we offer a carefully selected variety of safe and effective treatment options that we deem appropriate for our patients.
*Conditions may apply. Promo code cannot be combined with any other promotion. All right reserved to Skin Matters.
*有条件限制,宜悦医美保留最终解释权。
Hours of Operation
MON: 9:30am - 5:00pm
TUE: 9:30am - 5:00pm
WED: 9:30am - 5:00pm
THU: 9:30am - 5:00pm
FRI: 9:30am - 5:00pm
SAT: 9:30am - 5:00pm